The Ecological Design Lab is led by Professor Nina-Marie Lister at Ryerson University's School of Urban and Regional Planning, to test strategies, develop evidence-based next-generation practices, and find tangible, solutions to sustainability and resilience, as we rethink, remake, reinvent and renew our relationship to nature in the city. Creative, evidence-based thinking, community-collaborative planning and informed, inspired design are composite, requisite criteria for active and informed responses to complex socio-ecological problems.
The Team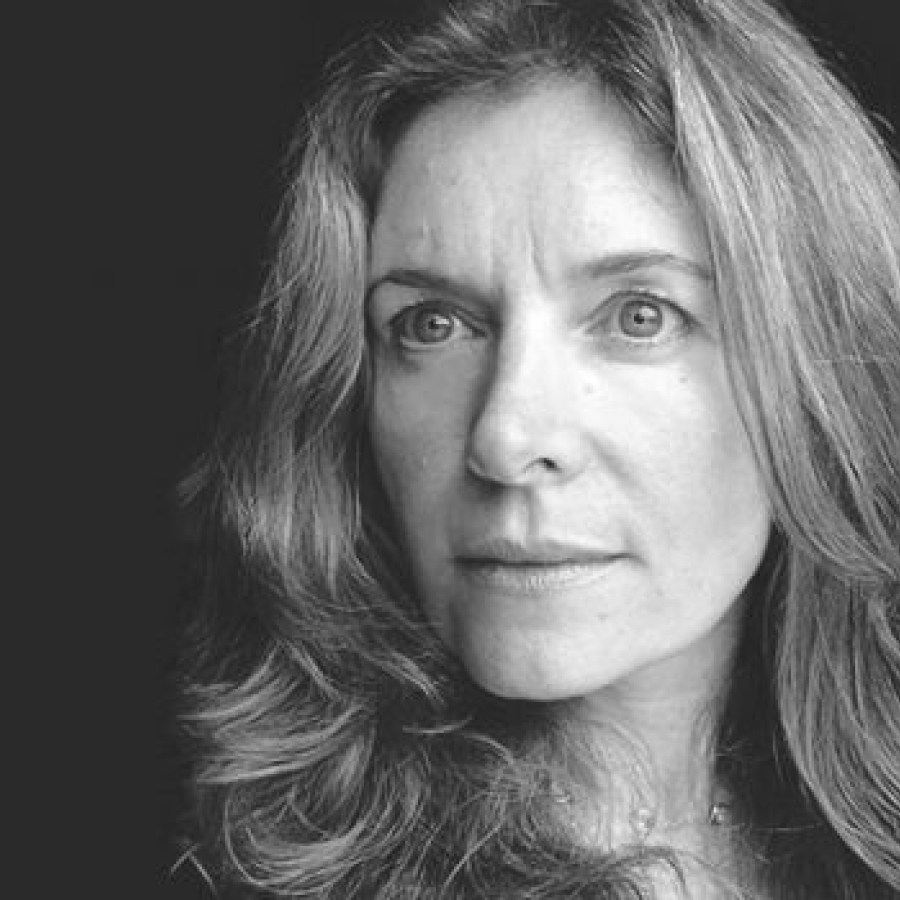 Nina-Marie Lister
Director (MCIP, RPP, Hon. ASLA)
Nina-Marie Lister is an Associate Professor in the School of Urban + Regional Planning at Ryerson University in Toronto. From 2010-2014, she was Visiting Associate Professor of Landscape Architecture + Urban Planning at Harvard University, Graduate School of Design. A Registered Professional Planner (MCIP, RPP) trained in ecology, environmental science and landscape planning, she is the founding principal of PLANDFORM, a creative studio practice exploring the relationship between landscape, ecology, and urbanism. Prof. Lister's research, teaching and practice focus on the confluence of landscape infrastructure and ecological processes within contemporary metropolitan regions, with a particular focus on resilience and adaptive systems design.
She is co-editor of Projective Ecologies (with Chris Reed, Harvard and ACTAR Press, 2014) and The Ecosystem Approach: Complexity, Uncertainty, and Managing for Sustainability (with David Waltner-Toews and the late James Kay, Columbia University Press, 2008), and author of more than 40 professional practice and scholarly publications. These include recent contributions to Is Landscape…Essays on the Identity of Landscape (Routledge 2016), Ecological Urbanism (Harvard GSD with Lars Müller Publishers 2010), and Large Parks (Princeton Architectural Press 2008, winner of the J.B. Jackson Book Prize). She was Guest Editor of the Journal of Ecological Restoration for a special issue on landscape connectivity, and is a recent contributor to Frontiers in Ecology and the Environment to a special issue on climate change for the 100th anniversary of the Ecological Society of America.
As a member of the Ryerson Urban Water Centre, Lister contributes work on flood-friendly design and resilient water infrastructure. Her work has also been featured in many international exhibitions, including the 2016 Venice Architectural Biennale in which she is a collaborator on Canada's entry entitled EXTRACTION—a critical examination of Canada's role as a global resource empire, featuring an installation, film and book exploring the ecologies and territories of resource extraction. Locally, Lister is curator and director of a public exhibition on wildlife, infrastructure and urbanism: XING (Re)Connecting Landscapes launched in Toronto at Evergreen Brick Works in 2013 and is now on permanent exhibit at the Toronto Zoo. In recognition of her international leadership in ecological design, Lister was awarded Honorary Membership in the American Society of Landscape Architects.
See also:  
PLANDFORM
Academia.edu
Read more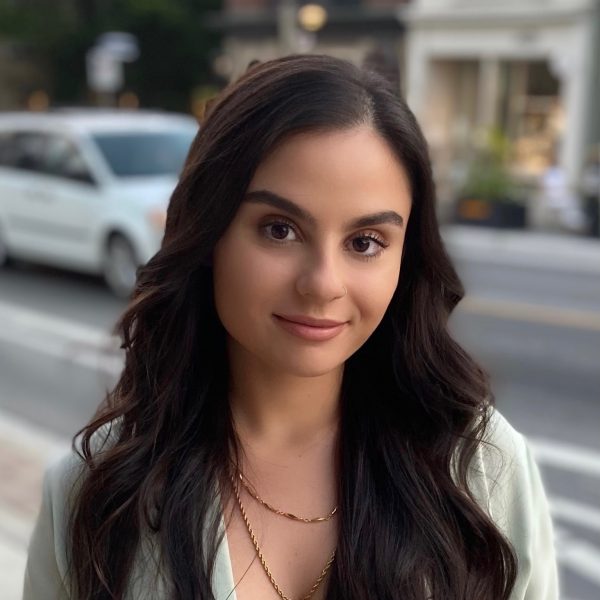 Sabrina Careri
Research & Communications Assistant (2020 - 2021)
Sabrina is a graduate from the Bachelor of Urban and Regional Planning program at Ryerson University where she worked as a Research and Communications Assistant at the Ecological Design Lab. After graduating in Spring 2021, Sabrina was offered and accepted admission to the Master of Landscape Architecture program at the School of Architecture and Landscape Architecture, at the University of British Columbia. Sabrina is looking forward to expanding her knowledge on her interests both in research and practice, which primarily centre around urban and landscape design.
Read more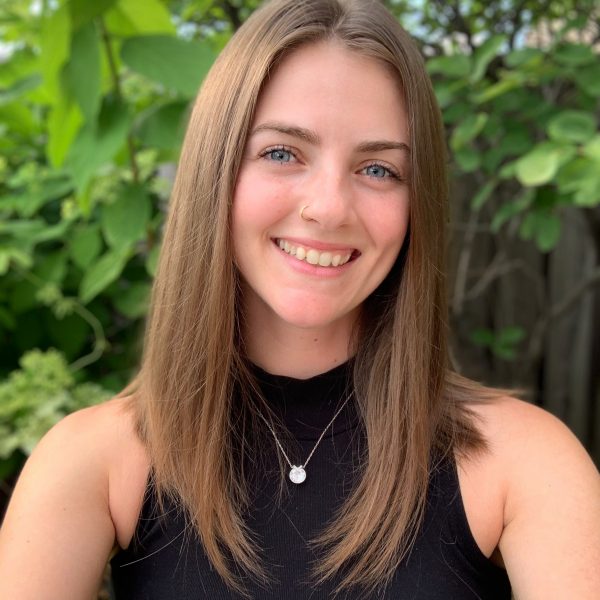 Victoria Blake
Research Assistant (2020 - 2021)
Victoria is currently pursuing her Master of Planning in Urban Development at Ryerson University. She holds a Bachelor of Applied Science in Civil Engineering from Queen's University and previously worked in engineering consulting. In her engineering experience, she contributed to a wide range of public and private development projects in the GTHA while working closely with multidisciplinary teams. Victoria's graduate research is focused on integrating nature and sustainability into urban planning and design. Her primary interests lie in creating equitable and sustainable communities by increasing access to high-quality public realm, affordable housing, and mobility networks. She will be working to support landscape connectivity and wildlife crossing research with the Ecological Design Lab.
Read more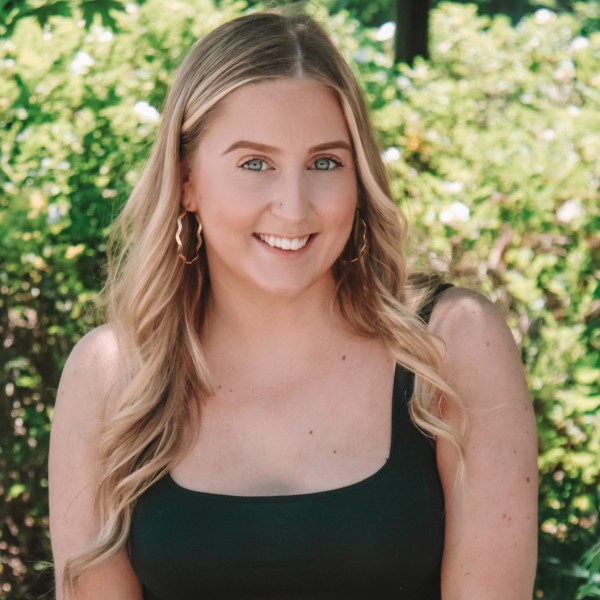 Carly Murphy
Research Assistant (2020 - 2021)
Carly is a graduate of the Master of Planning, Urban Development, program at Ryerson University where she worked as a Research Assistant for the Ecological Design Lab. Carly's research focused on developing a new model by-law for the City of Toronto to amend their Weeds and Grass By-law with the goal of promoting environmental stewardship. Carly was awarded the 2020-2021 Canadian Institute of Planners President's Award: Student for her contributions to the field of planning. She now works as a Planner for the Township of Essa where she hopes to continue growing her skills in policy development and growing cities sustainably.
Read more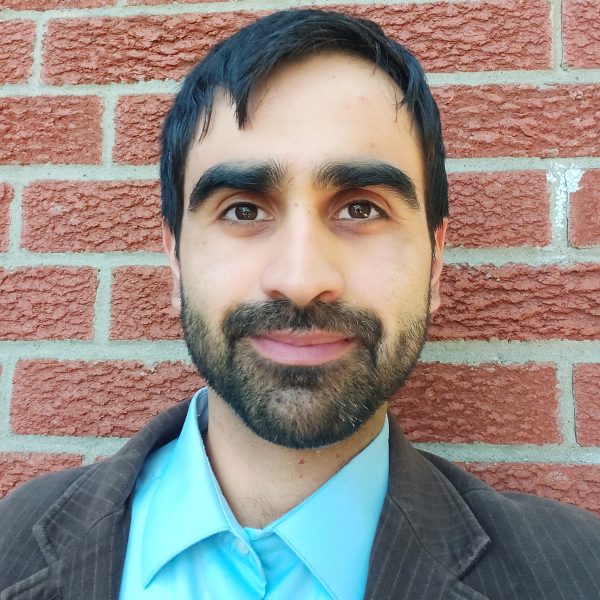 Jean-François Obregon Murillo
Research Assistant (2020 - 2021)
Jean-François Obregón Murillo is a Master of Planning in Urban Development student at Ryerson University and a Principal at The Urban Hulk, a consultancy focused on socially-responsible investing and urban planning. He has over 10 years of experience in financial services, public policy, Cleantech, and media. Before SURP, he was a Lead Analyst at Sustainalytics, a responsible investment data provider. His work has been featured in Corporate Knights and Morningstar Canada. He is the Executive Director of A Voice for Transit, an advocacy organization focused on transit equity in the Greater Toronto Area. He holds an Honors in Business Administration from the Ivey Business School at Western University, where he did an exchange term at the Rotterdam School of Management at Eramus University in The Netherlands. He held a Joseph-Armand Bombardier Canada Graduate Scholarship (Master's) in 2020-2021. At EDL, Jean-François has been researching new financing tools for parkland acquisition for the purposes of biodiversity conservation. You can tweet him @jfobregon_
Read more
Jao Dantes
Research Assistant (2020 - 2021)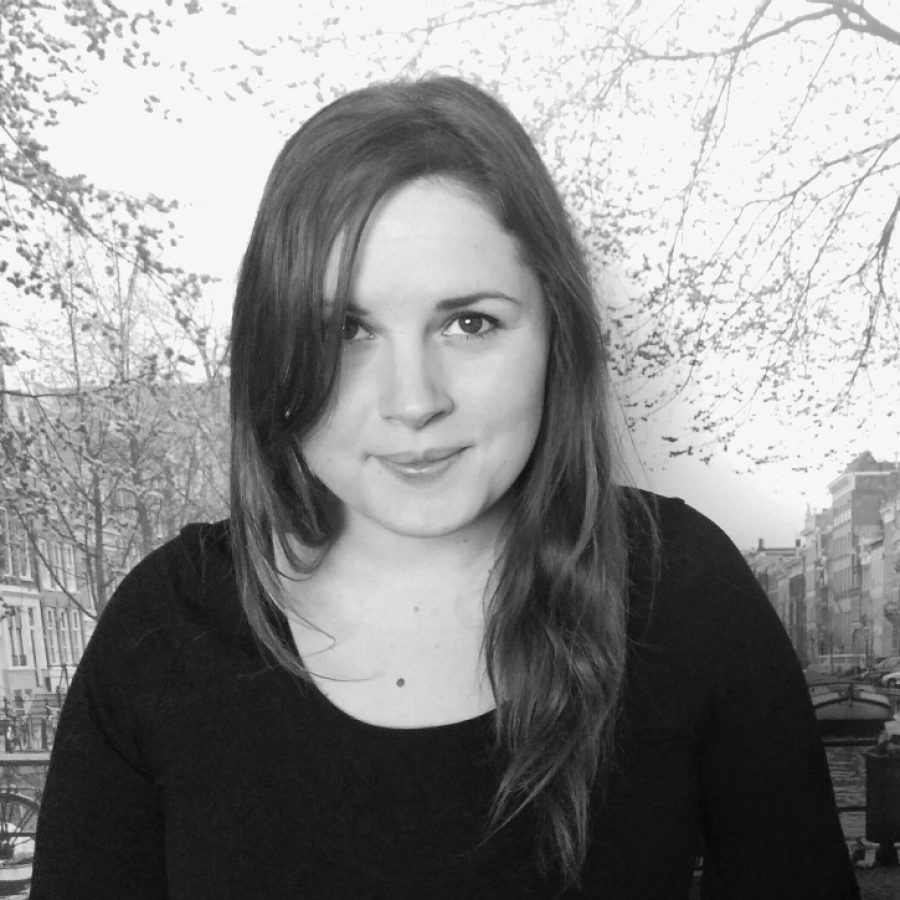 Marta Brocki
Project Manager (2012 - 2020)
Marta is a graduate from the Bachelor of Urban and Regional Planning program at Ryerson University where she worked as a Research Assistant and Project Coordinator at the Ecological Design Lab since 2013.
Her interests, in research and practice, centre on the implementation of green and adaptive infrastructure, specifically for enhanced landscape connectivity. Marta is co-author of "Embracing Complexity: Ecological Design for Living Landscapes" published in Oz, the Journal of the College of Architecture, Planning and Design at Kansas State University's issue on Complexity and "Integrated adaptive design for wildlife movement under climate change" published in a special issue on climate change for the 100th anniversary Frontiers in Ecology and Environment.
She has been closely involved with the development of the XING: (Re)Connecting Landscapes project and the creation and installation of exhibits at Evergreen Brick Works, the Royal Ontario Museum, and most recently at the Toronto Zoo.
Read more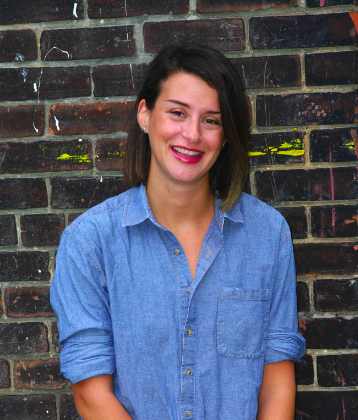 Alyssa Cerbu
Research Assistant (2018 - 2020)
Alyssa is a graduate from the Master of Planning in Urban Development  program at the Ryerson School of Urban and Regional Planning. Prior to pursuing a career in Urban Planning, Alyssa worked for over four years with Partners in Project Green, a group within the Toronto and Region Conservation Authority that works directly with businesses in the Greater Toronto Area to implement sustainability projects. In particular, her focus was on event and workshop organization and facilitation, stormwater management and low impact development technologies, and water and wastewater efficiency improvements. She looks forward to exploring how ecological functions, green infrastructure technologies and wildlife crossings  with best practices in sustainable community and city building with the Ecological Design Lab.
Read more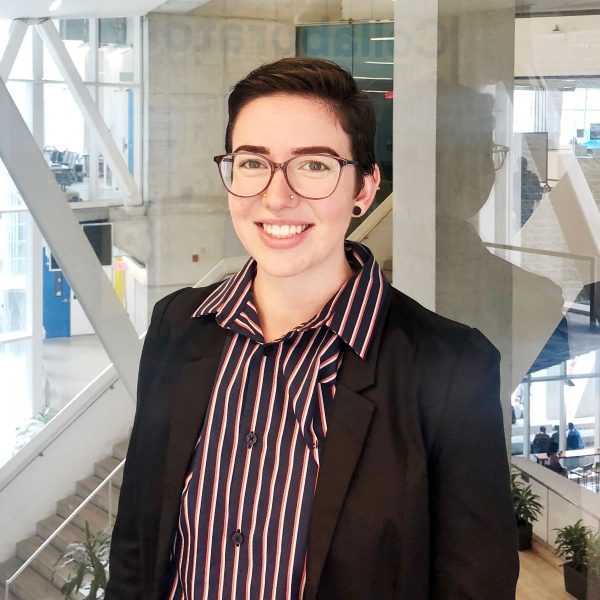 Jayme Carter
Communications Assistant (2018 - 2019)
Jayme Carter is beginning their first year of the Social Work undergraduate program at Ryerson University, after transferring from Urban Planning. They are looking forward to working with marginalized populations in community-based organizations in the city. Jayme enjoys spending time with their partner and friends, supporting local queer comedy, and working as a barista in the cafe at Evergreen Brickworks.
Read more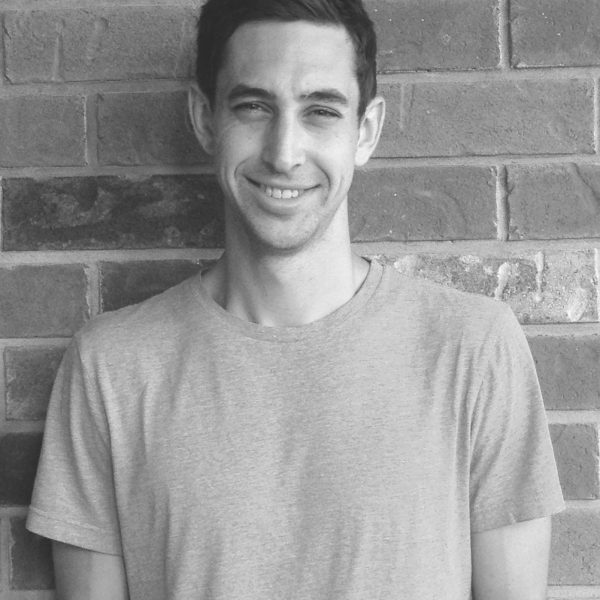 Aaron Hernandez
Research Assistant (2017 - 2019)
Aaron is a graduate from the Master of Landscape Architecture program at the John H. Daniels Faculty of Architecture, Landscape, and Design at the University of Toronto. Currently, his research is focused on the visualization of policy pertaining to wildlife crossing infrastructure and landscape connectivity.
Prior to Toronto, Aaron completed a bachelor's degree in Rhetoric and Professional Writing with a minor in Business and Economics from the University of Waterloo. It was here that he developed an interest in the questions around how we inhabit land, and the cultural and economic processes that influence the physical makeup of inhabitation. Previously, Aaron has worked as a musician and a lavender farmer.
Read more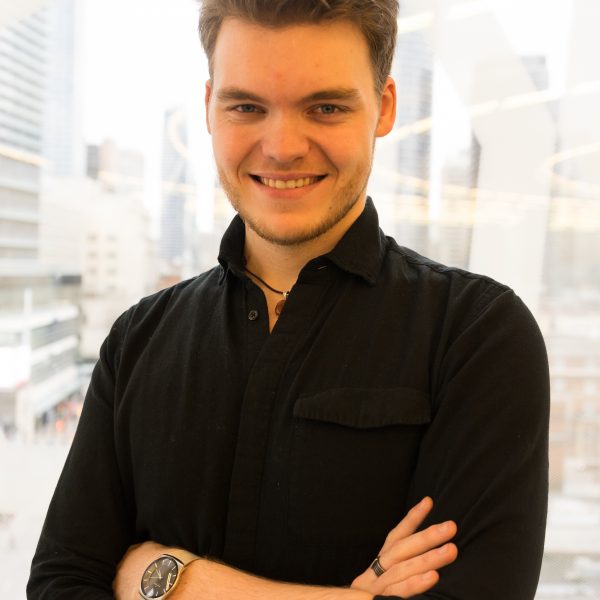 Noah Lister-Stevens
Research Assistant (2016 - 2018)
Noah Lister-Stevens is a graduate of the Arts & Contemporary Studies at Ryerson University, specializing in Philosophy and Law. He has worked with the Ecological Design Lab since 2016 as a legal researcher and analyst, specializing in the case law surrounding motor vehicle collisions with wildlife within Canada and North America. His interests include legal environmentalism, sustainable design, and modern dance.
Read more
Alexander Furneaux
Research Assistant (2018 - 2019)
Ethan McCarroll
Communications Assistant (2018 - 2019)
Anna Flood
Research Assistant (2018)
Joshua Wise
Research Assistant (2018)
Michelle Rowland
Research Assistant (2017 - 2018)
Brianna Aird
Research Assistant (2017 - 2018)
Andrew Muscat
Research Assistant (2017 - 2018)
Arleigh Hack
Research Assistant (2017 - 2018)
Brianne Della Savia
Research Assistant (2018)
Kenneth Scullion
Research Assistant (2018)
Sean Nash
Research Assistant (2017)
Vincent Racine
Research Assistant (2016 - 2017)
Adam Harrison
Research Assistant (2015 - 2016)