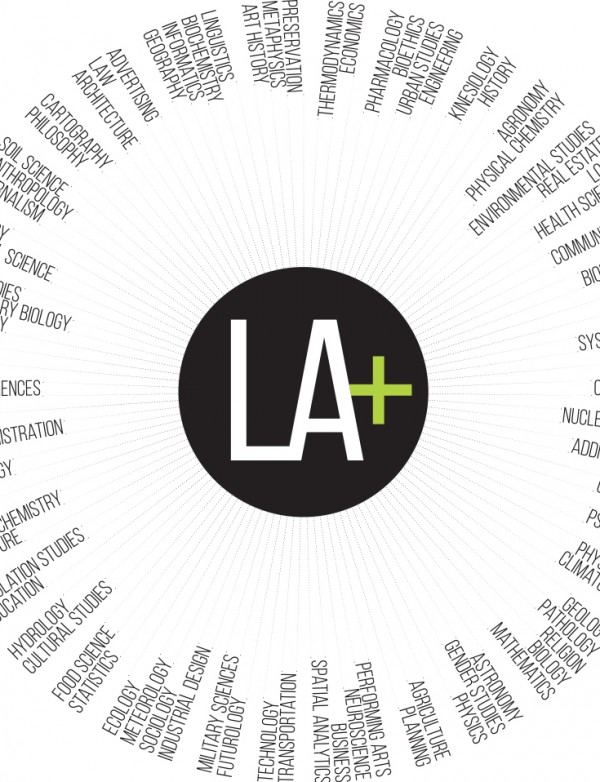 articles
New Infrastructure for Landscape Connectivity
In LA+ University of Pennsylvania School of Design Interdisciplinary Journal of Landscape Architecture (2015)
By Nina-Marie Lister
LA+ WILD explores the concept of WILD and its role in design, large-scale habitat and species conservation, scientific research, the human psyche, and aesthetics. This issue of LA+ includes contributions drawn from disciplines as diverse as evolutionary ecology, biology, visual arts, bioengineering, landscape architecture, planning, architecture, climatology, environmental history, philosophy, and literature.

New Infrastructure for Landscape Connectivity explores strategies for improving landscape connectivity and human and wildlife mobility while reducing habitat fragmentation. Wildlife crossing structures, constructed in a variety of sizes and designs, have repeatedly demonstrated to be a successful solution.
Purchase now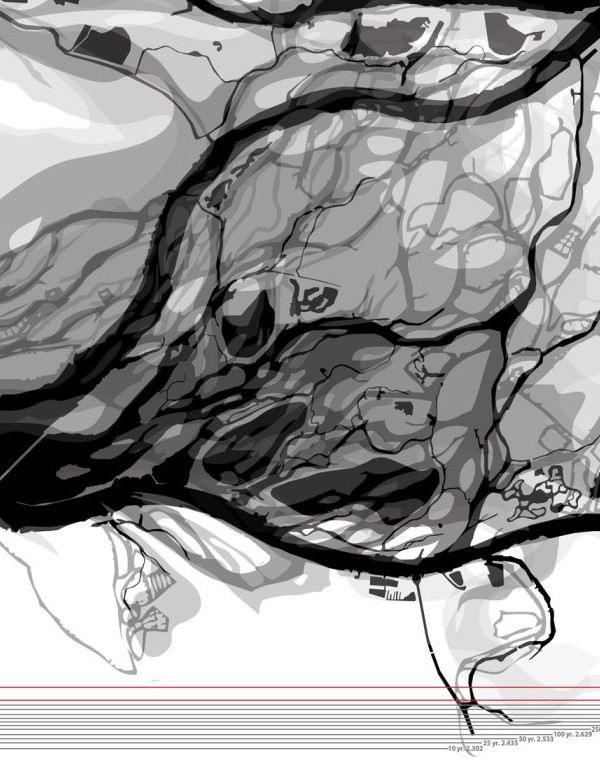 articles
Resilience: Designing the New Sustainability
In Topos (2015)
By Nina-Marie Lister
Resilience is a requisite for long term sustainability and demands a dynamic balance between culture and economics with ecology in changing conditions.  Design for resilience needs an evidence-based approach that contributes to adaptive and ecologically-responsive design in the face of complexity, uncertainty and vulnerability. Put simply: What does a resilient world look like, how does it behave and how do we design for resilience?
Read the article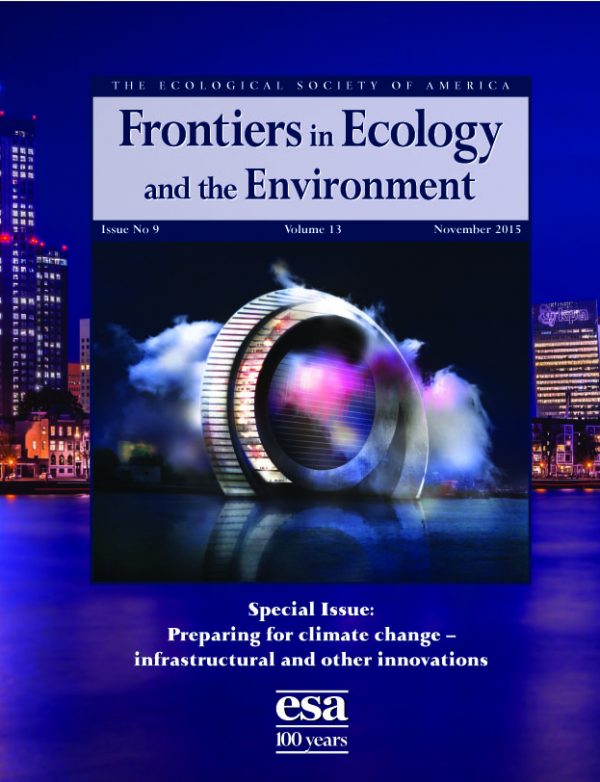 articles
Integrated Adaptive Design for Wildlife Movement Under Climate Change
Frontiers in Ecology and Environment (2015)
By Nina-Marie Lister, Marta Brocki and Robert Ament
Climate change is anticipated to alter both wildlife movement and distributions. Despite mounting evidence that wildlife-crossing infrastructure offers a reliable, physical solution to the linked problems of wildlife road mortality and habitat fragmentation, pervasive barriers – from economic to governance structures – prevent the widespread introduction of an infrastructure network. To overcome these barriers, and to cope with the challenges posed by climate change, we argue that proactive, anticipatory planning and evidence-based, integrated highway-impact mitigation strategies are needed. Wildlife-crossing infrastructure should emphasize an integrated and adaptive approach to constructing innovative, modular, and potentially moveable structures that can address changing spatial trends.
Read the Article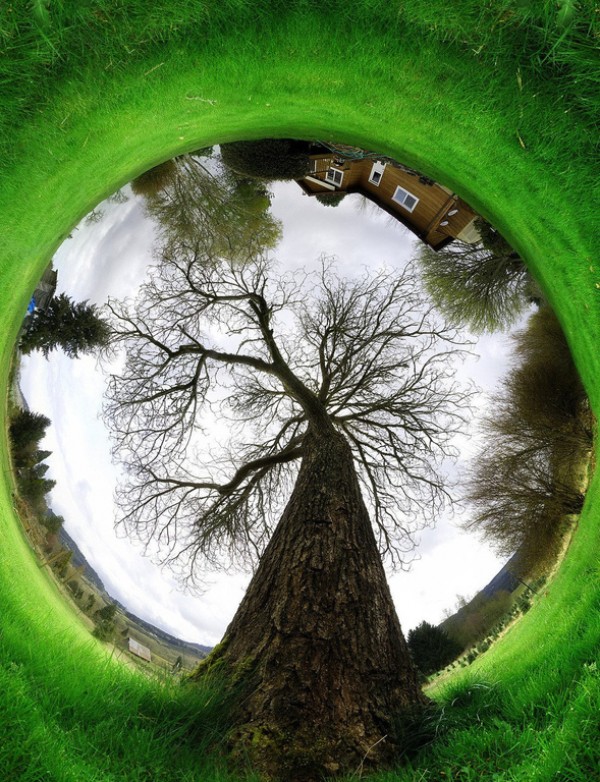 articles
Embracing Complexity: Ecological Designs for Living Landscapes
In Oz: Journal of the College of Architecture, Planning and Design, Kansas State University (2014)
By Marta Brocki and Nina-Marie Lister
We are in the age of New Ecology. A paradigm shift in ecological thinking has unfolded over the last 25 years, and with it, a slow recognition of the inherent and fundamental complexity that shapes and defines our living world. Recognizing ecological systems as dynamic, complex, and unpredictable is a fundamental theme of contemporary ecology, replacing earlier models that are focused on linear, static, and mechanistic models.

As such, we should make adjustments to the way we approach design interventions to better reflect this view. Attempting to impose a static, constant state onto ecological systems does not complement the new view of dynamic systems. This new school of thought is beginning to shape the planning and policy framework across North America at a range of scales.
Purchase now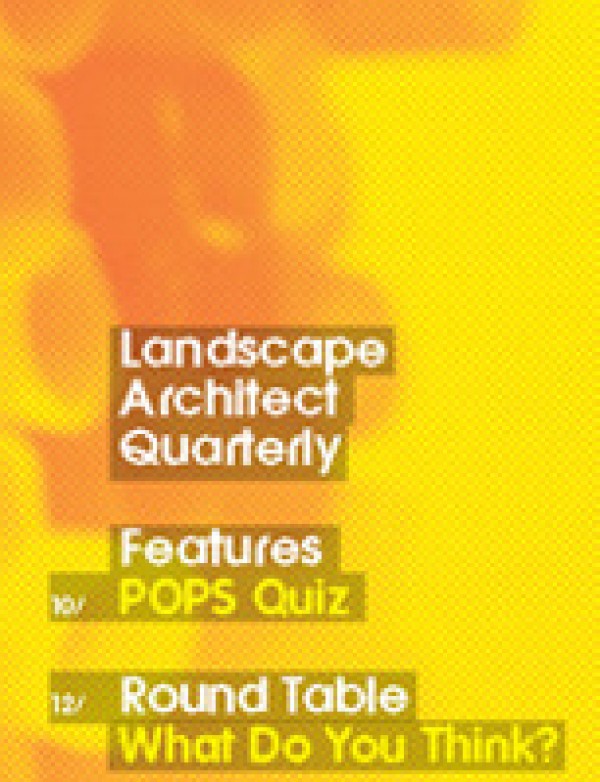 articles
Review: Landscape Architecture in Canada
In Ground (2014)
By Nina-Marie Lister
This review of the book Landscape Architecture in Canada by Ron Williams (2016) explores the concept that landscape shapes and sustains human activity, culture and design.  It is within this context that Williams is rewarded praise for his critical insight into the history of landscape architecture and progressive dialogue for the future of the field with regard to environmental management and social-cultural intention.
Read the article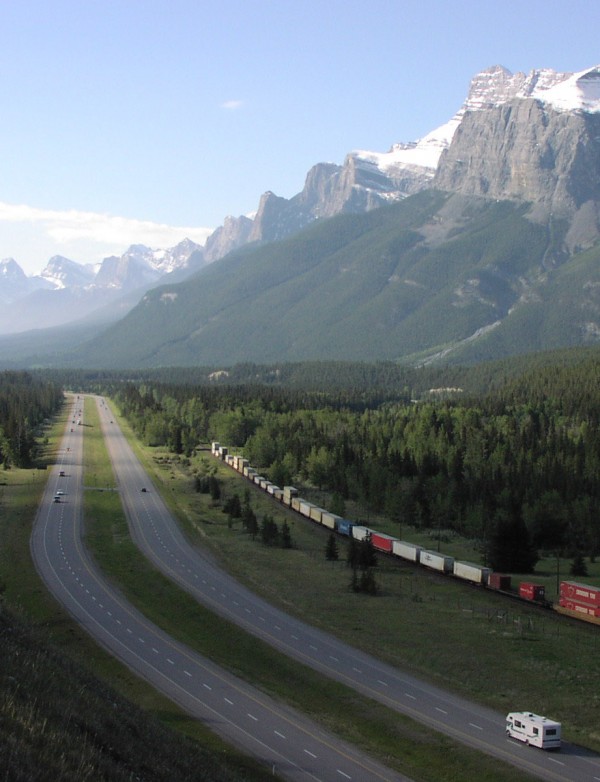 articles
Reconciling Mobility: Redesigning the Road, Reweaving Landscape
In Centre for Humans and Nature (2012)
By Nina-Marie Lister
A road is a thoroughfare designed to connect two places—a route to link communities.  Virtually every definition of a road implies connectivity.  Yet the unintended consequence of centuries of road building has been to divide as much as to connect.  In the current era of unprecedented urban expansion and road building, perhaps it's time to revisit the road and to design for connectivity, rather than fragmentation." Roads connect humans and the cities they live in, but fragment the overall landscape and with it the habitats of almost all species. A new, innovative approach to transportation planning would help to re-establish connectivity, reconcile our notion of mobility, and reimagine the road as a device for reconnection between humans and wildlife.
Purchase now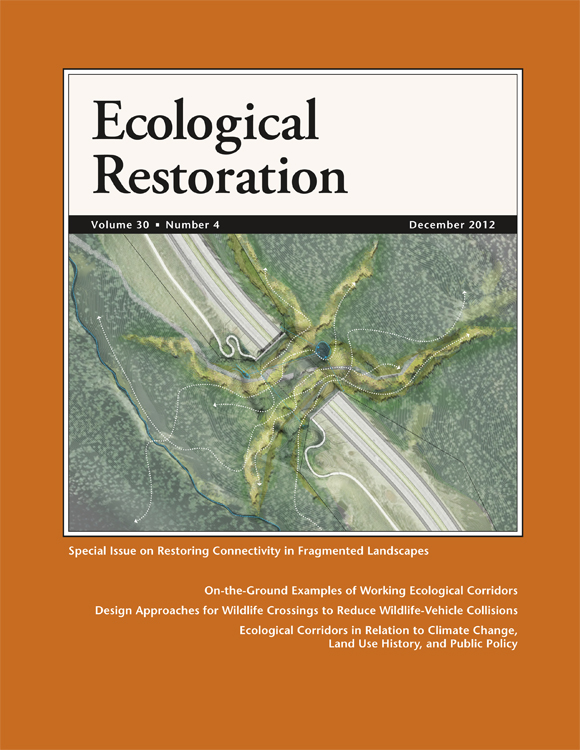 articles
Crossing the Road, Raising the Bar: The ARC International Design Competition
In Ecological Restoration (2012)
By Nina-Marie Lister
A growing number of wildlife-vehicle collisions are leading to higher levels of personal injury and property damage and to increasing insurance premiums. Also due to continuous road building, there has been significant habitat loss through a combination of habitat fragmentation and habitat restriction as species are increasingly restricted to small, isolated patches of suitable habitat. As such, it is becoming increasingly critical for transportation and natural resource agencies to work together in making highways safer for both drivers and wildlife. The 2010 ARC International Wildlife Crossing Structure Design Competition asked designers to explore innovative options to meet this goal.
Purchase now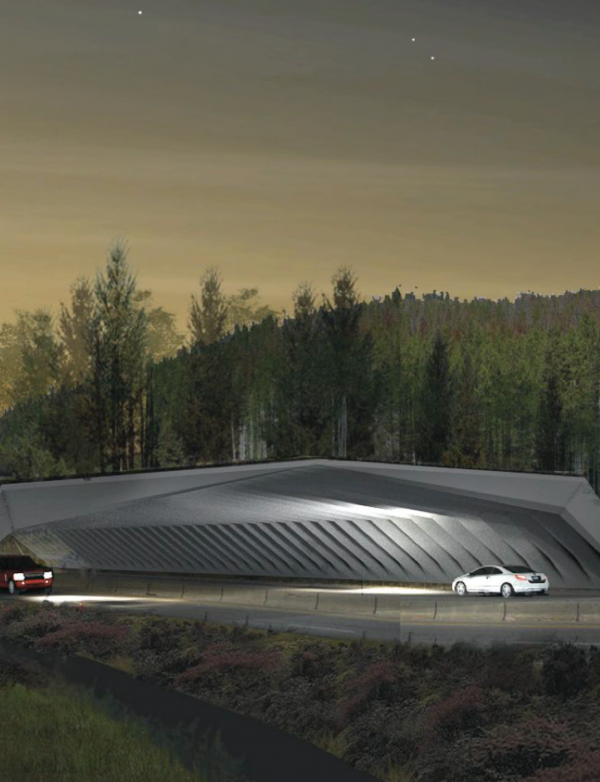 articles
New Wildlife Crossing Structures
In Topos (2011)
By Nina-Marie Lister
"Wildlife-vehicle collisions are growing problem across North America's roadways. New and emerging approaches to wildlife crossing infrastructure are being developed through interdisciplinary research and application in road ecology, transportation science, and design. New solutions are explored through 5 concept designs developed in the 2010 ARC International Wildlife Crossing Infrastructure Design Competition."